PAINTERS SYDNEY
Colour Life Painting – the Solution for All Your Painting Needs
We have a team of highly experienced painters who take pride in providing the highest quality workmanship and professionalism.
Being in the industry for a few decades has taught us nothing but the delivery of satisfactory services to our esteemed clients. It is the backbone of our organization and something we base all our operations on. Painting can sometimes be very complicating especially if you have not done it before.
Mixing different colors to get the perfect colour scheme could sometimes end up looking less desirable than you originally anticipated, and that is one of the reasons why you need professional painting Services Sydney at Colour Life Painting to assist you with getting the colour selection right, for all your interior and exterior painting projects....
Considering our expertise, our painting contractors Sydney handles small tasks like painting rooms to larger projects like hotel painting and decoration. Here are the outstanding reasons why our clients have faith in our painting Company Sydney.
Efficiency
With our well-trained team, it becomes impossible to leave any task unfinished. Over many years, our painting contractors Sydneyhave built up a strong reputation for being a reliable firm that is self-driven and known for ensuring the best results. Our professional painters are well trained and know what it takes to get the job done right the first time.
Our painting contractors Sydney also ensure your premises are properly cleaned properly after the job is done. We approach any task at hand with precision and implement your specific requirements to ensure 100% satisfaction.
The Right Tools
Once we reach an agreement on the detailed scope of works, our painters Sydney will come equipped for your project with the best and latest technology tools, equipment and products, to ensure your project is completed as efficiently as possible, on time and to budget. This also ensures your paint work will last for a very very long time.
The Best Finishes
To us, this is more than just working for you, we advise on the best products for a more refined finish. Many painters go wrong here by using the wrong materials to prep surfaces, or incorrect paints to finish the task, which will impact negatively on durability and the quality of finish.
You can be assured that you will never have this problem at Colour Life Painting, as with our strong expertise and knowledge in all facets of paint products and materials, you can be confident of receiving the best painting Services Sydney.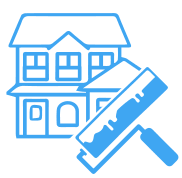 RESIDENTIAL
painting
At Colour Life, we have a passion for making homes beautiful and take pride in delivering the highest quality workmanship.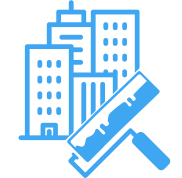 COMMERCIAL
painting
At Colour Life, our painting professionals have expertise in carrying out all types of commercial projects including offices, showrooms, hotels and office complexes.

STRATA
painting
At Colour Life, no strata project is too big or too small for us. We provide a large array of maintenance work to suit your needs.

RENDERING
services
CLP Rendering provides high quality professional rendering services Sydney wide, specialising in acrylic, cement, and textured finishes.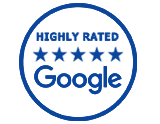 GOOGLE REVIEWS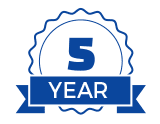 WARRANTY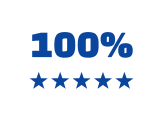 SATISFACTION
GUARANTEE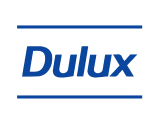 ACCREDITED
PAINTER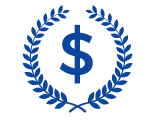 COMPETITIVE
PRICES
Painting Services Sydney – Add Colours and New Life to Your Property
Colour Life Painting – The Ultimate Choice for All Your Painting Needs
Tired of the dull look of your home or office? A fresh coat of paint can make all the difference!
Do you want to freshen up just one room in your home? Looking for a complete interior and exterior painting service for your residential and commercial properties? We've got you covered! Recognised as one of the top painters Sydney, we are here for all your painting needs.
Our team at Colour Life Painting is committed to ensuring that your home and business look their absolute best. For the past years, we've developed a reputation among our clients as an industry leader when it comes to professional residential and commercial painting services Sydney....
Dulux Accredited Painters Sydney – Residential and Commercial Painting Services
Finding professional and reliable painters Sydney for your residential and commercial project is no easy feat. As the leading painting company Sydney, we are committed to providing our professionals with the best painting services at affordable costs.
We are the proud members of Master Painters of Australia and Dulux accredited painters who focus on providing the highest quality workmanship with superior customer service. With over years of experience in the industry, our painting contractors Sydney ensure that all painting jobs are done with the utmost quality in mind, and the projects are completed on time.
Our painters Syndey are fully certified, licensed, bonded, and insured to carry out all types of painting jobs in your residential and commercial properties. From painting a single wall to transforming the look of your whole property, we've got you covered! No job is difficult for us – we paint on a variety of surfaces and deliver the finish you are looking for.
Colour Life Painting – The Sydney Painters with Difference
Are you looking for interior painting services in Sydney or a total project overhaul? Our painting contractors Sydney will have your property look its best in no time. When you hire our professionals, we will take care of all the project needs from start to finish. So, you can sit back and relax while we transform your space into a work of art.
Our painters Sydney are aware of the current occupational health and safety standards and follow them diligently to ensure the job is done within the safety standards.
In addition to residential and commercial painting, we also specialise in strata painting, rendering services, mould and mildew treatment, high-pressure washing, general repair, and maintenance work. Our painting project come with a 5-year workmanship warranty, and we strive to ensure 100% customer satisfaction.
Schedule a Colour Consultation with Us
As a top-rated painting company Sydney, we use only the best products for a more refined finish and prepare the surface effectively to enhance the durability and quality of the finish. Our professionals also provide a FREE colour consultation to help you choose a suitable colour option for your residential or commercial space. Call 0424 089 747 to book an appointment!
A Systematic Approach to Jazz Up your Property with Bright Colours!
Frequently Asked Questions
Why Choose Colour Life Painting?
We are Dulux Accredited painters and members of Master Painters of Australia, that pride ourselves on providing the highest quality workmanship, with superior customer service and affordable pricing.
Do you only provide painting services?
No. Aside from painting services, we also provide rendering services, general repair and maintenance work on your home or office building, as well as mould and mildew treatment and high pressure washing in preparation for painting.
Do you provide warranties with your work?
How can I book your services?
You can get in touch with us via phone 0424 089 747, or fill in our contact form. In any case, you can expect one of our professionals to get back to you shortly to book an appointment.
Does your work come with warranties?
Yes! All work done by our painting services Sydney is backed by a 5-year workmanship warranty. We take our work seriously and strive to ensure 100% customer satisfaction. If in the unlikely event, you are not satisfied with our work or there is something we don't get right, we make it our priority to fix any problems and fulfil our workmanship warranty as a matter of urgency.
How do you achieve long-lasting painting results?
Selecting quality paints and getting the surfaces ready for painting is the most important process to getting long-lasting painting results. Our expert painters at Colour Life Painting Company Sydney ensure that all surfaces are prepared thoroughly to make sure that not only will you get the most durable paint work, but also the best quality finishes.
What areas do you service?
How can we verify your track record of delivering quality projects?
We have a team of highly experienced painters that have been handpicked based on their strong track record in delivering high quality projects. As a result, we have numerous satisfied customers that are very happy to share their positive experience with using our services. You will find several reviews of our services online, just google Colour Life Painting. We would also be happy to provide you with references should you wish to discuss with existing clients in greater detail, their positive experience with us.
What are the different services offered by Colour Life Painting?
At Colour Life Painting we pride ourselves in making all our projects beautiful. Besides painting services with our team of highly experienced painters Sydney, we also provide mould and mildew treatment and high-pressure washing to prepare buildings for painting; as well as rendering services, general maintenance and repair services, and minor remedial work on residential, commercial and strata buildings.
Why should I hire professional painters?
There are so many reasons to hire professional painters like the painters Sydney at Colour Life Painting, for commercial and residential and strata properties. Besides being more time efficient, professional painters will also ensure your project meets health codes, is prepped properly for the longest lasting results, and providing the best quality professional finishes. Rather than dealing with toxic fumes and messy cleanups hiring professional painters will get your project done without the headache and stress, in a much quicker and efficient manner.
How long does a painting project take to complete?
The duration varies with each project! All of the residential painting services Sydney at Colour Life, follows proven systems and processes, which means that our work is very efficient, so will be completed as quickly as possible, but also means you get the best value for money. Commercial painting may be a little more complex, due to things like working in with numerous people, such as staff, customers, public traffic, and being mindful of office hours, trading hours, etc. Timeframes will vary depending on the nature of the project, but our painting contractors Sydney will make sure to keep you informed of timelines and all other pertinent matters the whole way through the project!

Best Quality
Great Price
Peace of Mind
Complete Satisfaction