Professional Painters Sydney
Colour Life Painting is a Sydney Painting company providing Residential, Commercial, and Strata Painting services to homeowners and businesses across the Sydney Metropolitan Area. For more than three decades, the Colour Life team have been improving the interior and exterior appearance of buildings with Dulux Accredited painting services that stand the test of time.
Our team is fully licensed, insured, and proud members of Master Painters of Australia. We approach each project with a fresh set of eyes and renewed passion for making your property look its best. Whether you are looking for a touch-up, or complete overhaul, our team is up to the task.
With more than 30-years of combined industry and more than 100 five-star Google reviews, we have a long-list of happy customers from the North Shore, all the way down to the Sutherland Shire and everywhere in between. Book a consultation or organise a quote with our friendly team today.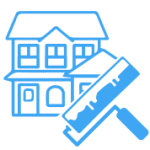 RESIDENTIAL
painting
At Colour Life, we have a passion for making homes beautiful and take pride in delivering the highest quality workmanship.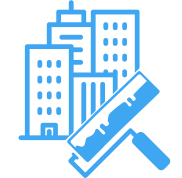 COMMERCIAL
painting
Our painting professionals have expertise in carrying out all types of commercial projects including offices, showrooms, hotels & offices.

STRATA
painting
At Colour Life, no strata project is too big or too small for us. We provide a large array of maintenance work to suit your needs.

RENDERING
services
CLP Rendering provides high quality professional rendering services Sydney wide, specialising in acrylic, cement, and textured finishes.
Why Choose Colour Life?
Efficiency
With our well-trained team, it becomes impossible to leave any task unfinished. Over many years, our painting contractors Sydney have built up a strong reputation for being a reliable firm that is self-driven and known for ensuring the best results. Our professional painters Sydney are well trained and know what it takes to get the job done right the first time.
Our painting contractors Sydney also ensure your premises are properly cleaned properly after the job is done. We approach any task at hand with precision and implement your specific requirements to ensure 100% satisfaction.
The Right Tools
Once we reach an agreement on the detailed scope of the paint job, our painters Sydney will come equipped for your project with the best and latest technology tools, equipment and products, to ensure your project is completed as efficiently as possible, on time and to budget. This also ensures your paint work will last for a very very long time.
The Best Finishes
To us, this is more than just working for you, we advise on the best products for a more refined finish throughout the painting process. Many Sydney painters go wrong here by using the wrong materials to prep surfaces, or incorrect paints to finish the task, which will impact negatively on durability and the quality of finish.
You can be assured that you will never have this problem at Colour Life Painting, as with our strong expertise and knowledge in all facets of paint products and materials, you can be confident of receiving the best commercial and residential painting services in Sydney.
Our Work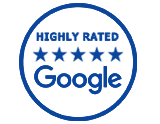 GOOGLE REVIEWS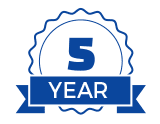 WARRANTY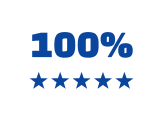 SATISFACTION
GUARANTEE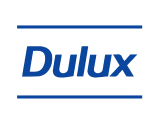 ACCREDITED
PAINTER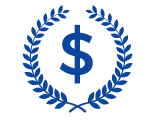 COMPETITIVE
PRICES
Painting Services Sydney Residents Love
Colour Life Painting – The Ultimate Choice for All Your Painting Needs
Tired of the dull look of your home or office? A fresh coat of paint can make all the difference!
Do you want to freshen up just one room in your home? Looking for a complete interior and exterior painting service for your residential and commercial properties? We've got you covered! Recognised as the leading painters Sydney team, our painting services cover all types of projects.
Our team at Colour Life Painting is committed to ensuring that your home and business look their absolute best. Over the years, we've developed a reputation among our clients as an industry leader when it comes to professional residential and commercial painting services.
Dulux Accredited Sydney Painters
Finding professional and reliable painters in Sydney for your residential and commercial project is no easy feat. At Colour Life, we are committed to providing our professionals with the best painting services at affordable costs.
We are the proud members of Master Painters of Australia and are Dulux accredited painters who focus on providing the highest quality workmanship with superior customer service. With over years of experience in the industry, our painting contractors ensure that all Sydney painting services are completed with the utmost quality in mind, and the projects are completed on time.
Our Sydney painters are fully certified, licensed, bonded, and insured to carry out all types of painting jobs in your residential and commercial properties. From painting a single wall to transforming the look of your whole property, we've got you covered!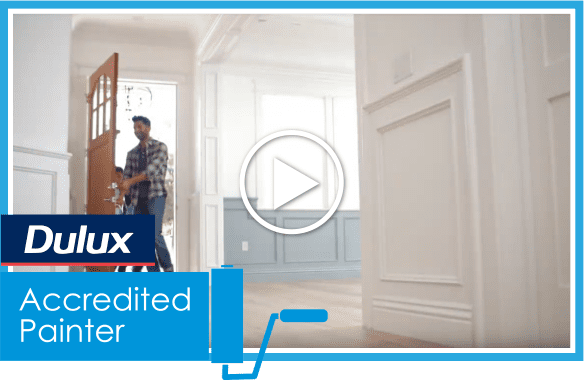 Professional Sydney Painters with Difference
Are you looking for interior Sydney painting services or a total project overhaul? Our painting contractors in Sydney will have your property looking its best in no time with an exceptional painting service. When you hire our professionals, we will take care of all the project needs from start to finish. So, you can sit back and relax while we transform your space into a work of art.
Our Sydney painters are aware of the current occupational health and safety standards and follow them diligently to ensure each painting service is completed within Australian safety standards.
In addition to residential and commercial painting services, we also specialise in strata painting, rendering services, mould and mildew treatment, high-pressure washing, general repair, and maintenance work. Our painting projects come with a 5-year workmanship warranty, and our painters in Sydney strive to ensure 100% customer satisfaction.
Schedule a Colour Consultation
As Sydney's leading painting contractors, we use only the best products for a more refined finish and prepare the surface effectively to enhance the durability and quality of the finish. Our professionals also provide a FREE colour consultation to help you choose a suitable colour option for your residential or commercial space. Call 0424 089 747 to book an appointment!
A Systematic Approach to Jazz Up your Property with Bright Colours!
The Sydney Painters FAQ List
Why choose Colour Life Painting?
Let's face it, there is no shortage of painters in Sydney that are vying for your business and the job that you want complete. You should choose colour life if you are looking for a company that prioritises the highest quality workmanship throughout the painting process, with superior customer service and affordable pricing. Whether you require assistance with house painting or commercial services, no paint job is too much trouble for us. Unlike some of our competitors, we won't quote low and then add surprising price add-ons along the way. With Colour Life, you can rest assured knowing that the job will be completed to the highest possible standard – with minimal fuss.
How much does a professional painter cost?
The cost of professional painting services in Sydney is contingent on the size and complexity of the project. At Colour Life, we quote based on the time, cost of materials, and number of resources required (including our team) to perform the job to a standard that you will love, and that we can be proud of. Whether you are looking to paint your entire house or one room – commercial, house painting or otherwise – our Sydney painters price fairly and competitively with a focus on delivering high-quality work that you will love and we able to appreciate for years to come.
Do you only provide painting services?
No. Aside from painting services, Our Sydney paint team also provide general repair and maintenance work on your home or office building, as well as mould and mildew treatment and high pressure washing in preparation for both interior and exterior painting.
Do you provide warranties with your work?
Yes, each painting job comes with 5-year workmanship warranty to ensure we uphold our reputation for the best painting service in Sydney. We take our warranty very seriously, so we strive to get it right the first time. However, in the few instances we don't get it right, we make it our top priority to fulfil our warranty as a matter of urgency.
How can I book your services?
Booking our painting services or arranging a quote is simple. You can use the enquiry form at the top of this page or call our friendly team on 0424 089 747 for more information on booking our painters in Sydney.
Still weighing up your options? No worries! Our team is happy to talk to you about your project, what you're looking to do, and whether our painting service is going to be the right fit for you. We pride ourselves on providing FREE, transparent advice to ensure that you are making an informed decision on commercial or residential painting services.
How do you achieve long-lasting painting results?
Selecting quality paints and getting the surfaces ready for painting is the most important process to getting long-lasting painting results. Our expert Sydney painters at Colour Life Painting ensure that all surfaces are prepared thoroughly before the painting process to make sure that not only will you get the most durable paint work, but also the best quality finishes.
What are the different services offered by Colour Life Painting?
At Colour Life Painting Sydney, we pride ourselves in making all our projects beautiful. Besides painting services with our team of highly experienced painters Sydney, we also provide mould and mildew treatment and high-pressure washing to prepare buildings for painting, as well as rendering services, general maintenance and repair services, and minor remedial work on residential, commercial and strata buildings.
Are you fully insured?
Yes, our highly skilled painting contractors are fully insured to ensure that your painting job goes off without a hitch. Our fully insured team of the best professional Sydney painters are also accredited by master painters Australia – the gold standard in paint. Partnering with a team that is accredited by master painters Australia means that you can feel free to relax knowing that you are working with highly skilled painting contractors that have the tools and the know how to deliver the best quality services throughout the painting process.
What areas do you service?
Our painting services are provided across most of the greater Sydney region, from the upper North Shore, Northern Beaches, lower North Shore, Eastern Suburbs, Inner West and the Hills District.
How can we verify your track record of delivering quality projects?
We have a team of highly experienced painters in Sydney that have been handpicked based on their strong track record in delivering high quality workmanship. As a result, our satisfied customers are often more than happy to share their positive experience with using our services. You will find several reviews of our services online, just google Colour Life Painting. We would also be happy to provide you with references should you wish to discuss with existing clients in greater detail, their positive experience with us.
Do you reschedule often?
No! We boast about our punctuality – at Colour Life Painting, we're a painting company that makes sure to respect our agreement and always appear on time, not a minute too late. However, if for any reason you wish to reschedule, let us know a few days in advance so that we can agree on another date that suits you better.

If (for some unforeseen reason) we do need to reschedule, our team will provide as much warning as possible to ensure that you are not inconvenienced.

Why should I hire professional Sydney painters?
Hiring professional painters in Sydney means that you are leaving the painting job in the hands of seasoned experts. We get it, many people view painting as a service that can be completed by anyone with the right tools and a little bit of know how. But when it comes to getting the job done right, there is a big difference between a professional and an amateur job. The truth is, much of the commercial, residential, and industrial painting projects that we complete involve cleaning up the first attempt by someone else.
In addition to being more time efficient, professional painters in Sydney will also ensure your project meets health codes, is prepped properly for the longest lasting results, and providing the best quality professional finishes. Rather than dealing with toxic fumes and messy cleanups throughout the painting process, hiring professional painters will get your project done without the headache and stress, in a much quicker and efficient manner.
How long does a painting project take to complete?
The amount of time required to complete your paint job will depend on the size, type, and complexity of the job. Each project is unique, which means that providing an exact estimation for work can be tricky. Our team will provide an estimation based on years of experience and an on-site inspection that will provide you with an accurate timeframe to complete your unique project.
All of the work that we do follows proven systems and processes, which means that our work is very efficient, so will be completed as quickly as possible, but also means you get the best value for money. Commercial painting may be a little more complex, due to things like working in with numerous people, such as staff, customers, public traffic, and being mindful of office hours, trading hours, etc. Timeframes will vary depending on the nature of the project, but our highly skilled painting contractors Sydney will make sure to keep you informed of timelines and all other pertinent matters the whole way through the project.
Can I get a quote?
Yes, of course! While we do not encourage collecting painting quotes from hundreds of different painting companies or painters in Sydney, we do understand that you need to do your due diligence. Depending on the nature of what is required – interior or exterior painting – we can provide an accurate quote over the phone or via email using photos and technology to make an accurate assessment. In some cases, we may need to come out to your residential or commercial property to provide a more accurate quote.

Best Quality
Great Price
Peace of Mind
Complete Satisfaction
Google reviews
David Oxnam

Sam at Colour Life painting is personable and his team professionally delivered a great paint job. Sam was prompt at delivering a competitive quote, and kept me up to date with timing of delivery. I thoroughly recommen... read moreSam at Colour Life painting is personable and his team professionally delivered a great paint job. Sam was prompt at delivering a competitive quote, and kept me up to date with timing of delivery. I thoroughly recommend Colour Life painting

5/13/2021

AJ Franco

Sam and his team of painters (Young, Joseph and Dean) were awesome and we couldn't be happier with the quality of work. The work involved repainting the interior of our 2 storey home. They were professional and easy to... read moreSam and his team of painters (Young, Joseph and Dean) were awesome and we couldn't be happier with the quality of work. The work involved repainting the interior of our 2 storey home. They were professional and easy to deal with all throughout the project. They always started the job on time and were very systematic and orderly as they worked around the home. They ensured all our lighting fixtures and furnitures were well covered before painting and always ended the day cleaning up the area and leaving things in an orderly fashion. Most importantly, we loved their quality of work. They were very meticulous in the edging, ensuring clean corners and edges. They quality controlled their own work, marking areas they needed to come back to and fix. We now plan to have Sam and his team repaint our exterior.

3/20/2021

Lisa Stokan

Sam and his awesome team have just finished rendering and painting the exterior of our 30+ year old home. It was a large job with challenging access. There were 3-4 people on site everyday for a month. They turned up on ... read moreSam and his awesome team have just finished rendering and painting the exterior of our 30+ year old home. It was a large job with challenging access. There were 3-4 people on site everyday for a month. They turned up on time, worked hard and left the site clean and tidy at the end of each day. If the weather interrupted the job they let us know and made up the lost time by working late. They only used premium brand name materials and the workmanship was superb. Everything promised was delivered and any unexpected building faults were repaired with skill and a minimum of fuss. We changed our minds several times during the job and they were always very accommodating, made constructive suggestions and the quotes for extra work were very reasonable. We are extremely happy with the quality of the workmanship and the end result. Our house has been modernized without losing any of its character - a whole new lease of life! The entire team are a delight to have around and they take pride in their work. We would highly recommend Sam (project manager), Young (painting), Danny (rendering) and the rest of their teams for any external painting jobs.

3/04/2021

Bruce Dennett

We have used a number of painters over the years, but we've found the ones we're sticking with. Sam and his team are outstanding: I have never seen more careful painters. They are absolutely meticulous, and courteous. Th... read moreWe have used a number of painters over the years, but we've found the ones we're sticking with. Sam and his team are outstanding: I have never seen more careful painters. They are absolutely meticulous, and courteous. The price was fair, and Sam gives good advice on products and colours. Fantastic service.

2/23/2021

Sherie Harrison

Highly recommend Colour Life Painting. Sam was lovely to deal with, very professional and helpful with the whole process. We had gutters, fascias, and garage doors painted to freshen up our home and it now looks fantasti... read moreHighly recommend Colour Life Painting. Sam was lovely to deal with, very professional and helpful with the whole process. We had gutters, fascias, and garage doors painted to freshen up our home and it now looks fantastic. The team are very professional, some of the best tradesmen we have had at our home. Very happy !!

2/15/2021

Lisa Reeves

I was very impressed by the team at Colour Life. Their work is great quality, they were on-time, tidy and respectful of our home, listened to our requirements and willing to follow up as necessary. Would highly recommend... read moreI was very impressed by the team at Colour Life. Their work is great quality, they were on-time, tidy and respectful of our home, listened to our requirements and willing to follow up as necessary. Would highly recommend.

2/11/2021

Juan Francs

Thank you Sam, it was pleasure dealing with you and your team at Colour Life Painting.The team were professional, tidy and friendly, taking pride in their work to achieve a high quality result on transforming the interio... read moreThank you Sam, it was pleasure dealing with you and your team at Colour Life Painting.The team were professional, tidy and friendly, taking pride in their work to achieve a high quality result on transforming the interior of my son's Federation home (needing a lot of work) into a masterpiece, the quality of their workmanship was outstanding.I have no hesitation in recommending Colour Life Painting.The exterior is Sam's next project for us and we looking forward to working with CLP again.Thanks again Sam and team for your work, it is much appreciated.

1/29/2021

Nick Feeney

This is the second time we have used Colour life Painting. Sam the owner is always a delight to deal with. This time we had internal windows painted and eaves and facia's. The team did a fantastic job as usual. Friendly,... read moreThis is the second time we have used Colour life Painting. Sam the owner is always a delight to deal with. This time we had internal windows painted and eaves and facia's. The team did a fantastic job as usual. Friendly, tidy and always on time. We will definitely use Sam and his team again.

1/15/2021

Susan Greene

Sam and his team painted the interior of the house, and the result was excellent! The professionalism and quality of their work is top notch! Sam was fantastic to deal with, highly responsive!We have since engaged him to... read moreSam and his team painted the interior of the house, and the result was excellent! The professionalism and quality of their work is top notch! Sam was fantastic to deal with, highly responsive!We have since engaged him to paint the exterior, as we were so pleased with the job they did inside!Highly recommend Colour Life Painting!

1/06/2021