Residential Painting
At Colour Life, we have a passion for making homes beautiful and take pride in delivering the highest quality workmanship. We strive to make your experience with us as enjoyable as possible, by making sure that your expectations on every aspect of your painting project are clearly understood and implemented to achieve the highest level of satisfaction. We aim to minimise any inconvenience to your privacy by ensuring that our projects are completed on time and to budget. For your peace of mind all our work is covered by a 5 year workmanship warranty.
So when you are deciding on a painter for your residential project, you can be assured that at Colour Life you will always get.
Best Quality
Great Price
Peace of Mind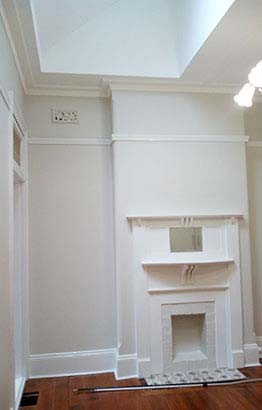 Interior Painting
Whether its because your home is looking tired from the wear and tear and you want to refresh with a new coat of paint, or you want new colours to provide a new look and feel, your interior painting project is sure to add considerable beauty and value to your home. Our highly experienced painting professionals will guide you through every step of your painting project, from picking the perfect colour through to carrying out the project to highest quality workmanship, with the utmost respect to your home and minimal disruption to your privacy.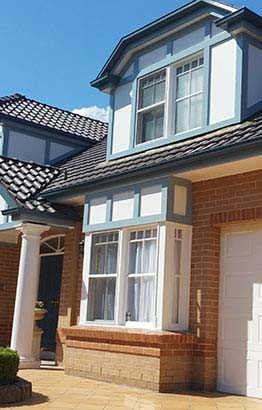 Exterior Painting
Not all paint is paint, and with the harsh weather conditions your house is exposed to, the right choice in paint and correct preparation and application is often the difference between your house maintaining its beauty for 10 years or more, or becoming tired, worn and cracked within a couple of years. At Colour Life, we use only the best quality paints that are proven to withstand the harsh Australian weather conditions and our experienced painting professionals are meticulous in ensuring the highest standards in the preparation and application of paint to leave your house the envy of your street for years to come.
Frequently Asked Questions
What types of painting services do you provide?
Do you provide warranties with your work?
Yes, all our work comes with a 5 year workmanship warranty. We take our warranty very seriously so we strive to get it right the first time. However, in the few instances we don't get it right, we make it our top priority to fulfil our warranty as a matter of urgency.
Why Choose Colour Life Painting?
How soon can the job be started?
Your painting contractors Sydney are highly professional. Once a job has been contracted, we will provide a start date which we will try to fit in to meet your timing requirements. We are able to accommodate most time frames and have considerable flexibility in this regard due to our large team of professional painters Sydney. Call us or visit our website to get an obligation free quote now!
How can I calculate the price of your services?
The price of our services depends on numerous specifics related to the project you need us to complete. We recommend you get in touch via phone or email and get a free quote.
Do you do commercial painting projects?
Of course yes! At Colour Life Painting company Sydney  we have expert painters who can carry out all types of commercial painting projects including office buildings, showrooms, hotels, retail complexes amongst others. In addition, our work is carried out with strict compliance with WHS regulations, and we hold public liability Insurance of $20M for your peace of mind.

Best Quality
Great Price
Peace of Mind
Complete Satisfaction