House Painters Sydney
At Colour Life, we have a passion for making homes beautiful and take pride in delivering the highest quality workmanship. We strive to make your experience with us as enjoyable as possible, by making sure that your expectations on every aspect of your painting project are clearly understood and implemented to achieve the highest level of satisfaction. We aim to minimise any inconvenience to your privacy by ensuring that our projects are completed on time and to budget. For your peace of mind all our work is covered by a 5 year workmanship warranty.
So when you are deciding on a painter for your residential project, you can be assured that at Colour Life you will always get.
Best Quality
Great Price
Peace of Mind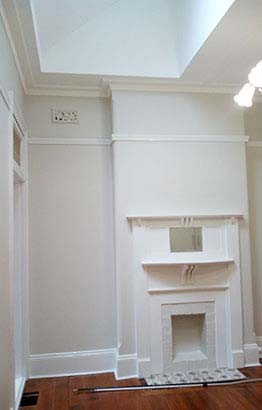 Interior Painting
Whether its because your home is looking tired from the wear and tear and you want to refresh with a new coat of paint, or you want new colours to provide a new look and feel, your interior painting project is sure to add considerable beauty and value to your home. Our highly experienced painting professionals will guide you through every step of your painting project, from picking the perfect colour through to carrying out the project to highest quality workmanship, with the utmost respect to your home and minimal disruption to your privacy.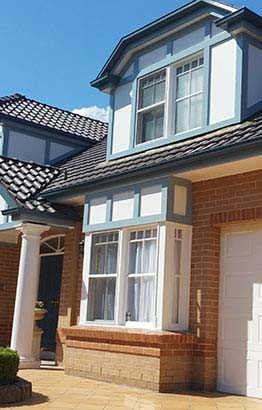 Exterior Painting
Not all paint is paint, and with the harsh weather conditions your house is exposed to, the right choice in paint and correct preparation and application is often the difference between your house maintaining its beauty for 10 years or more, or becoming tired, worn and cracked within a couple of years. At Colour Life, we use only the best quality paints that are proven to withstand the harsh Australian weather conditions and our experienced painting professionals are meticulous in ensuring the highest standards in the preparation and application of paint to leave your house the envy of your street for years to come.

Best Quality
Great Price
Peace of Mind
Complete Satisfaction
Frequently Asked Questions
What types of painting services do you provide?
We have expertise in all areas of painting, covering residential, strata and commercial sectors. Whether your project is a multi-storey commercial building painting requiring boom lifts or scaffolding, or a residential project requiring the closest attention to detail and the highest quality finishes, we have the expertise in all of these areas to deliver your project to the highest standard.
Do you provide warranties with your work?
Yes, all our work comes with a 5 year workmanship warranty. We take our warranty very seriously so we strive to get it right the first time. However, in the few instances we don't get it right, we make it our top priority to fulfil our warranty as a matter of urgency.
Why Choose Colour Life Painting?
We are Dulux Accredited painters and members of Master Painters of Australia, that pride ourselves on providing the highest quality workmanship, with superior customer service and affordable pricing.
How soon can the job be started?
Your painting contractors Sydney are highly professional. Once a job has been contracted, we will provide a start date which we will try to fit in to meet your timing requirements. We are able to accommodate most time frames and have considerable flexibility in this regard due to our large team of professional painters Sydney. Call us or visit our website to get an obligation free quote now!
How can I calculate the price of your services?
The price of our services depends on numerous specifics related to the project you need us to complete. We recommend you get in touch via phone or email and get a free quote.
Do you do commercial painting projects?
Of course yes! At Colour Life Painting company Sydney we have expert painters who can carry out all types of commercial painting projects including office buildings, showrooms, hotels, retail complexes amongst others. In addition, our work is carried out with strict compliance with WHS regulations, and we hold public liability Insurance of $20M for your peace of mind.
Do you provide an estimate over the phone?
Every painting job is unique. Our painters in Sydney meet you in person to analyse and understand the full expectations of your painting project. Providing an estimate over the phone or via mail is usually difficult because most of the residential painting depends on intricate details unique to each property. The estimation process only takes a few minutes, and when done onsite, the process is painless, and it could improve the effectiveness of your project.
Should I make an initial payment to begin the job?
We do not expect any initial payment for residential projects instead, we request payment once the project has been completed to the client's satisfaction. But, depending on the project's complexity, the time taken to complete, or the length of our lead time, our painters in Sydney may ask for a small initial payment for some projects.
Will you clean up after completing the project?
Our house painters in Sydney ensure we complete the project with little to no mess. We will do everything to minimise the disruption caused to your everyday life. After completing the project, we clean the worksite to leave it looking better than when we started.
Should we worry about the fumes and odours from the paint?
At Colour Life Painting, our residential painters in Sydney use low VOC and low odour paint for a non-toxic home. Since we work with seniors and other individuals who might have allergies or may be more sensitive to smells, using low odour, low VOC products help minimise any irritations during or after your painting job.
How do I choose the best colour for our home?
Choosing the right colour for your home depends on various factors, and here we've listed a few things to consider.
While choosing the paint for your residential project, consider the elements inside your home that already have a colour, including furniture, a wood ceiling, brick fireplace, and more.
The size of the room – Dark colour paints make your room look smaller while bright colours enhance the intricate details of your home.
As lighter and brighter colour amplify the amount of light in your room, prefer bright colours over dark colours for your home interior.
If you are confused with choosing the right colour for your home, call our experts on 0424 089 747
Residential Painters in Sydney – Interior and Exterior House Painters
Are you ready to give your home a facelift with a fresh coat of paint? Looking for reliable painters in Sydney to enhance the look of your home? Look no further than Colour Life Painting! Our team of highly experienced painters is providing Sydney homeowners with professional services since 2015. Over many years of combined experience in the industry, we provide a guaranteed service that pleases our clients and makes sure your painting experience is joyful and stress-free.
At Colour Life Painting, we've an experienced team of house painters in Sydney who are trained and qualified to provide a quality painting service that is second to none. Being in the industry for a few decades has taught us to deliver superior services to our clients at the best possible rates.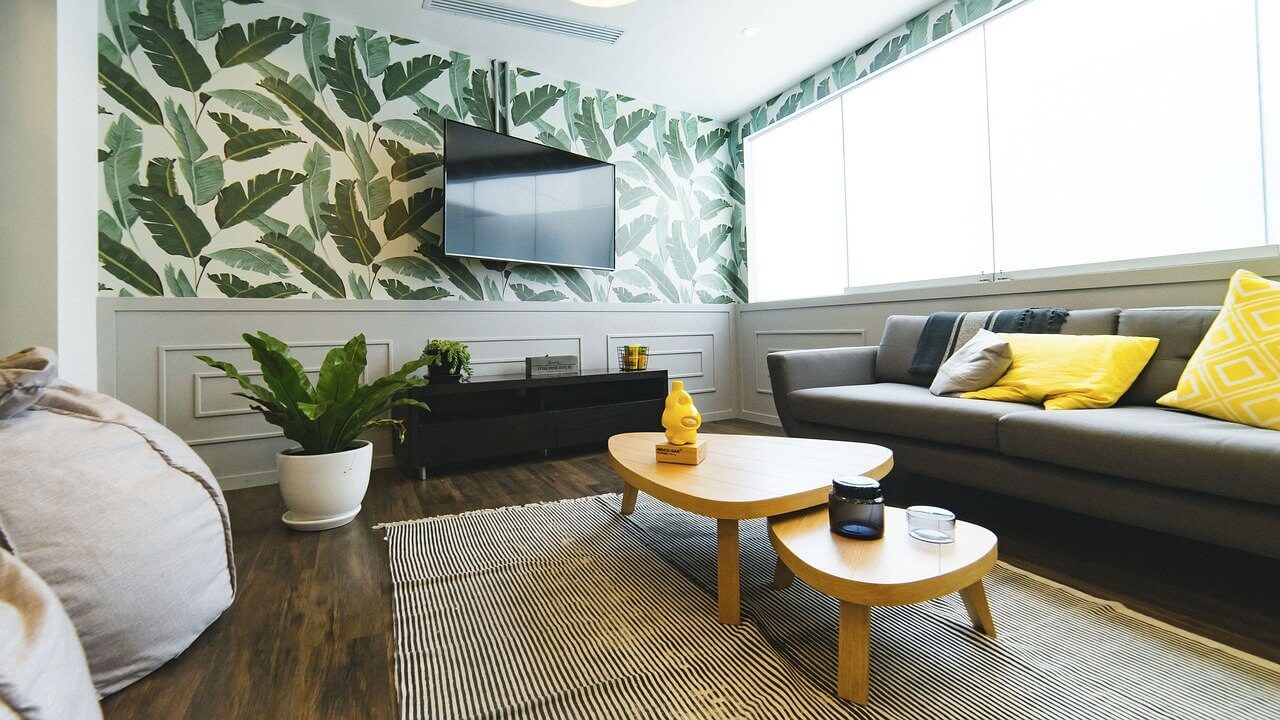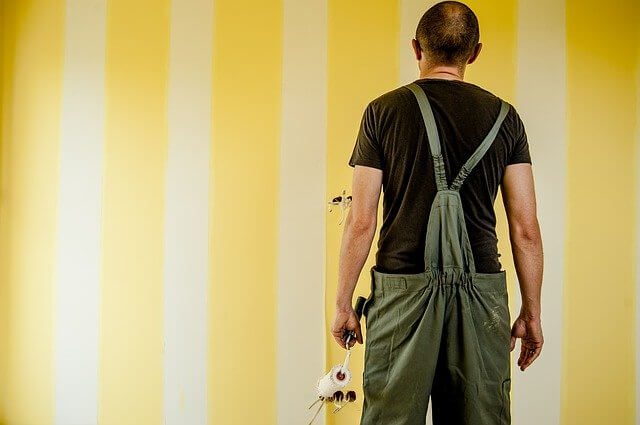 We are Dulux accredited painters who use only quality, top-rated products for your painting project. Besides painting services, we also provide rendering service, general repair and maintenance, mould and mildew treatment, surface preparation, and more. Our professionals spend a lot of time preparing the surface to achieve an impeccable, high-gloss finish.
Dulux Accredited Painters
Members of Master Painters of Australia
Highly rated
5-year warranty
100% Satisfaction Guarantee
Competitive Rates
Hire Our Interior and Exterior Painters in Sydney
Our residential painters in Sydney are equipped with the right tools and equipment to get the job done right on time. We handle every area of your home, including bedroom, living room, kitchen, bathroom, basement, hallway, ceilings, and more. We also take care of exterior walls, deck, patio, railing, and more. All our works are covered by a 5-year workmanship warranty. So, we take our warranty seriously and strive to get it fixed the very first time. We make it our top priority to fulfil our warranty as a matter of urgency, in the few instances, we don't get it right.
Are you confused about choosing the right colour palette for your home interior or exterior? We help you choose the best colour scheme for your home to modernize the look and feel of your property. We also explain the latest colour trends and advise you on the right combination of colours to work on your property.
At Colour Life Painting, we use the best quality paint that is made to withstand the harsh weather conditions in Australia. So, our paintwork will not crack, peel, or fade any time soon and lasts for years to come with the same look and appeal.
Looking for professional painters in Sydney? Whether your building is new or old, we can help you achieve the best quality finish. Contact us now at 0424 089 747 for more information.