Painting Services St Ives
Colour Life are a local St Ives Painting Company delivering exceptional, time-tested painting projects that improve the look, feel, and overall value of your home. For more than a decade, we have been working with residents and businesses in the Upper North Shore area to deliver high-quality painting services that you will love.
When you are doing a home improvement, one of the obvious things to consider is the transformation of your home's appearance through paint. For example, painting the exterior of your house will make it stand out and give it street appeal, making it a point of reference for your neighbours.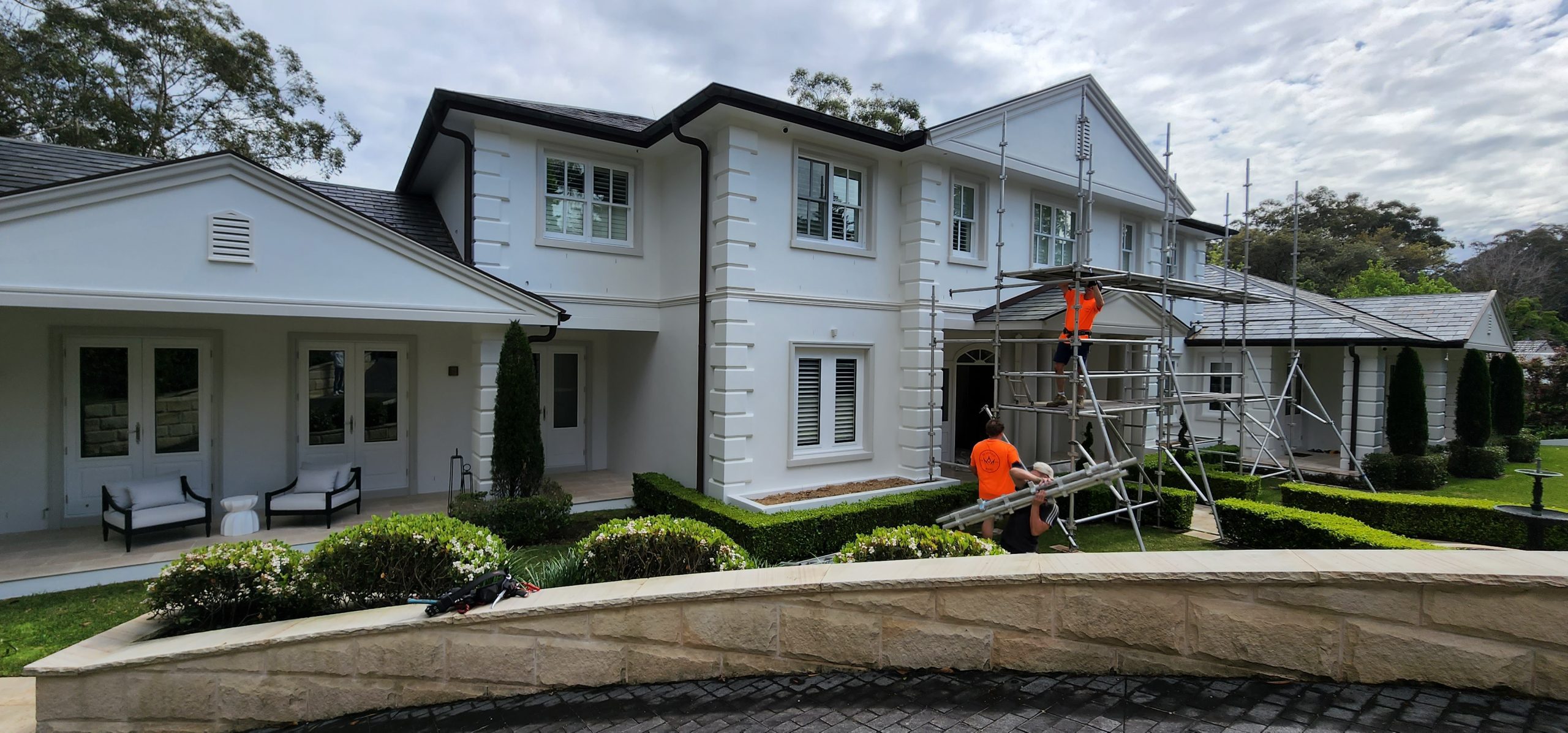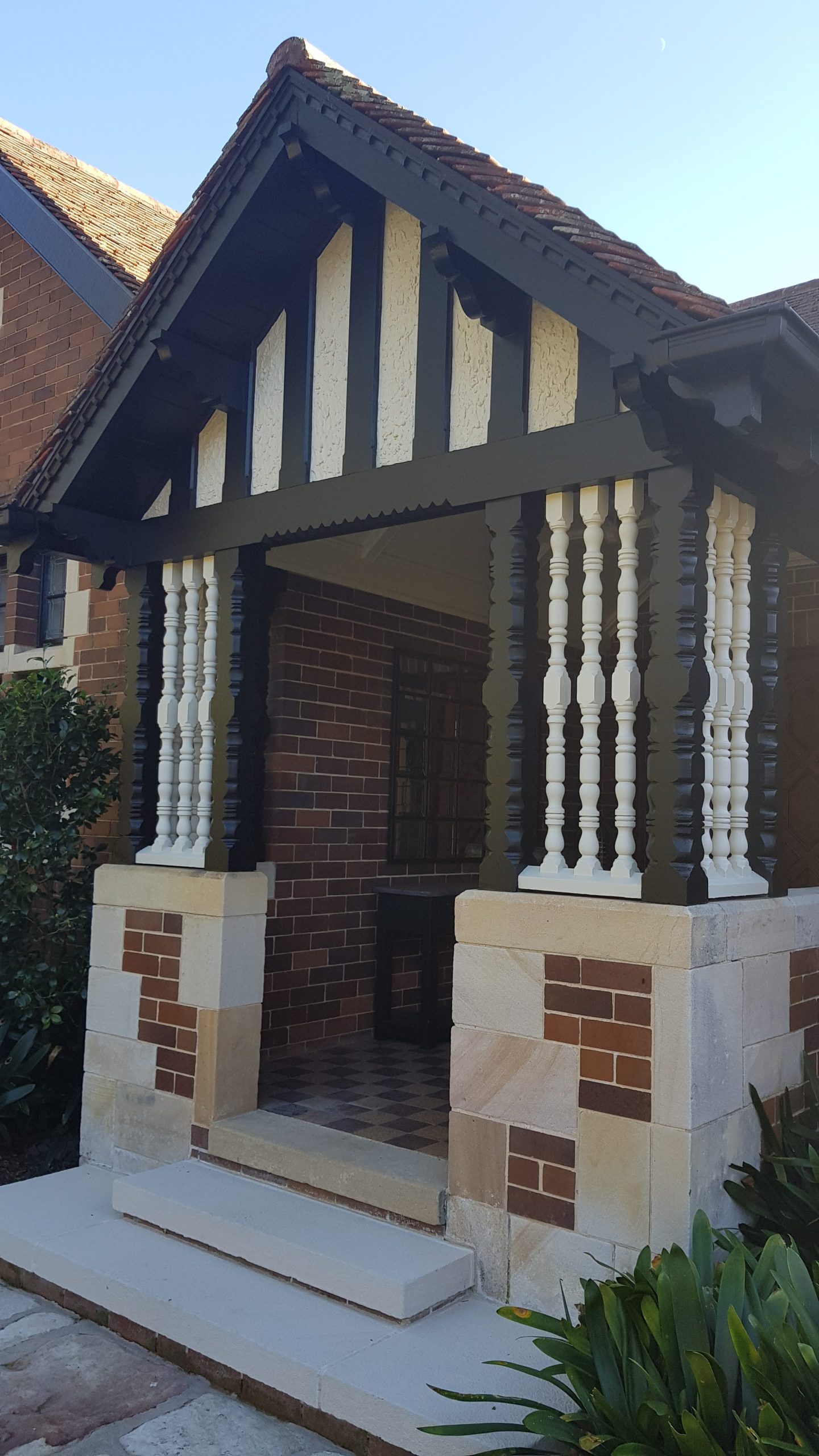 Why we love St Ives
Situated in the idealic Upper North Shore of Sydney, St Ives is just 18km north of the Sydney CBD and part of the Ku-ring-gai Council. We are proud to work on some of the most breath taking homes and apartments in Sydney when we work in St Ives.
Hiring our St Ives house painters for your project is the first step in improving and transforming the look of your home. Improving your house with Colour Life Painting will ensure you get a great quality job at a very reasonable price, with results that will last for years to come.
Is it time to paint your home! Let the professionals at Colour Life Painting undertake your project for guaranteed results, that are backed by a 5 year workmanship warranty.
There are many reasons to use our house painting services St Ives. Perhaps you have just purchased a new home, or the house you live in today is looking tired and worn. Whatever the reason, Colour Life Painting will be able to assist in offering painting workmanship at the highest quality.
When you contact us we will be able to run through your project in full detail and give you an obligation free consultation and quote.  We will assess the full scope of your painting needs, which will be set out clearly in our quotation. Our prices are very competitive, as our tradesman are highly experienced and are able to complete your project as efficiently as possible, using proven processes, systems, paints and technology.
So make it a point when you have a painting project for your house or building, to call Colour Life Painting's professional house painters in St Ives to get the best results at the best price!
Google reviews
David Oxnam

Sam at Colour Life painting is personable and his team professionally delivered a great paint job. Sam was prompt at delivering a competitive quote, and kept me up to date with timing of delivery. I thoroughly recommen... read moreSam at Colour Life painting is personable and his team professionally delivered a great paint job. Sam was prompt at delivering a competitive quote, and kept me up to date with timing of delivery. I thoroughly recommend Colour Life painting

5/13/2021

AJ Franco

Sam and his team of painters (Young, Joseph and Dean) were awesome and we couldn't be happier with the quality of work. The work involved repainting the interior of our 2 storey home. They were professional and easy to... read moreSam and his team of painters (Young, Joseph and Dean) were awesome and we couldn't be happier with the quality of work. The work involved repainting the interior of our 2 storey home. They were professional and easy to deal with all throughout the project. They always started the job on time and were very systematic and orderly as they worked around the home. They ensured all our lighting fixtures and furnitures were well covered before painting and always ended the day cleaning up the area and leaving things in an orderly fashion. Most importantly, we loved their quality of work. They were very meticulous in the edging, ensuring clean corners and edges. They quality controlled their own work, marking areas they needed to come back to and fix. We now plan to have Sam and his team repaint our exterior.

3/20/2021

Lisa Stokan

Sam and his awesome team have just finished rendering and painting the exterior of our 30+ year old home. It was a large job with challenging access. There were 3-4 people on site everyday for a month. They turned up on ... read moreSam and his awesome team have just finished rendering and painting the exterior of our 30+ year old home. It was a large job with challenging access. There were 3-4 people on site everyday for a month. They turned up on time, worked hard and left the site clean and tidy at the end of each day. If the weather interrupted the job they let us know and made up the lost time by working late. They only used premium brand name materials and the workmanship was superb. Everything promised was delivered and any unexpected building faults were repaired with skill and a minimum of fuss. We changed our minds several times during the job and they were always very accommodating, made constructive suggestions and the quotes for extra work were very reasonable. We are extremely happy with the quality of the workmanship and the end result. Our house has been modernized without losing any of its character - a whole new lease of life! The entire team are a delight to have around and they take pride in their work. We would highly recommend Sam (project manager), Young (painting), Danny (rendering) and the rest of their teams for any external painting jobs.

3/04/2021

Bruce Dennett

We have used a number of painters over the years, but we've found the ones we're sticking with. Sam and his team are outstanding: I have never seen more careful painters. They are absolutely meticulous, and courteous. Th... read moreWe have used a number of painters over the years, but we've found the ones we're sticking with. Sam and his team are outstanding: I have never seen more careful painters. They are absolutely meticulous, and courteous. The price was fair, and Sam gives good advice on products and colours. Fantastic service.

2/23/2021

Sherie Harrison

Highly recommend Colour Life Painting. Sam was lovely to deal with, very professional and helpful with the whole process. We had gutters, fascias, and garage doors painted to freshen up our home and it now looks fantasti... read moreHighly recommend Colour Life Painting. Sam was lovely to deal with, very professional and helpful with the whole process. We had gutters, fascias, and garage doors painted to freshen up our home and it now looks fantastic. The team are very professional, some of the best tradesmen we have had at our home. Very happy !!

2/15/2021

Lisa Reeves

I was very impressed by the team at Colour Life. Their work is great quality, they were on-time, tidy and respectful of our home, listened to our requirements and willing to follow up as necessary. Would highly recommend... read moreI was very impressed by the team at Colour Life. Their work is great quality, they were on-time, tidy and respectful of our home, listened to our requirements and willing to follow up as necessary. Would highly recommend.

2/11/2021

Juan Francs

Thank you Sam, it was pleasure dealing with you and your team at Colour Life Painting.The team were professional, tidy and friendly, taking pride in their work to achieve a high quality result on transforming the interio... read moreThank you Sam, it was pleasure dealing with you and your team at Colour Life Painting.The team were professional, tidy and friendly, taking pride in their work to achieve a high quality result on transforming the interior of my son's Federation home (needing a lot of work) into a masterpiece, the quality of their workmanship was outstanding.I have no hesitation in recommending Colour Life Painting.The exterior is Sam's next project for us and we looking forward to working with CLP again.Thanks again Sam and team for your work, it is much appreciated.

1/29/2021

Nick Feeney

This is the second time we have used Colour life Painting. Sam the owner is always a delight to deal with. This time we had internal windows painted and eaves and facia's. The team did a fantastic job as usual. Friendly,... read moreThis is the second time we have used Colour life Painting. Sam the owner is always a delight to deal with. This time we had internal windows painted and eaves and facia's. The team did a fantastic job as usual. Friendly, tidy and always on time. We will definitely use Sam and his team again.

1/15/2021

Susan Greene

Sam and his team painted the interior of the house, and the result was excellent! The professionalism and quality of their work is top notch! Sam was fantastic to deal with, highly responsive!We have since engaged him to... read moreSam and his team painted the interior of the house, and the result was excellent! The professionalism and quality of their work is top notch! Sam was fantastic to deal with, highly responsive!We have since engaged him to paint the exterior, as we were so pleased with the job they did inside!Highly recommend Colour Life Painting!

1/06/2021