Best Commercial Painting Sydney
Here at Colour Life Painting, providing top-notch commercial painting services is our expertise. We recognise how repainting a commercial space can bring positive effects to your employees and your clients. We employ professional and well-trained commercial painters Sydney staff who can execute outstanding painting jobs such as adding new colours to your logo's colour scheme or a complete alteration in the paint colours that you have applied on your office wall. We are among the leading commercial painting contractors in Sydney that you can trust and rely on.
Whether exterior or interior, whatever your brand entails, a new commercial paint job can help you bring it off the page and into three dimensions. In addition, business owners and property managers are aware that exterior maintenance, repairs, and upkeep can quickly become costly. We assure you that at Colour Life Painters Sydney, commercial painting services are often one of the most cost-effective ways in renovating and remodelling your business and office spaces. No worries about our commercial painters working at your office during operating hours as we are skilled and we will coordinate the job, so that we can complete the task with minimal disruption to you, so that often, you will hardly notice we are around.
Our work is carried out with strict compliance to WHS regulations, and we hold public liability insurance of $10M for your peace of mind.
Commercial Painting
Being one of the best commercial painting contractors in the city, we house the leading commercial painter Sydney group. Our company acknowledges that people are more drawn to a building that appears well-kept and modern than one that appears dilapidated. If you rely on attracting customers to your location, the exterior of your building is the first impression you make on walk-ins. Meanwhile, interior painting improves the appearance of your business and encourages customers to stay longer. A fresh coat of paint will make your retail space more appealing to passers-by. For example, if you own a shopping mall, a new paint job for your interior will increase traffic to your tenants' stores....
As a leading provider of commercial painting services in NSW, we know and understand how important your business environment is to you, your family, your clients, your customers, and your employees. Hence, we will send the best team to your place to finish the project on time.
Colour Life Painting is a team of professional commercial painters who provide high-quality paint products, services and custom-made solutions for every business. We go above and beyond to ensure that the service we offer to our loyal and new clients is a pleasant and wonderful experience from start to finish. Client satisfaction is our priority, so we ensure that all of your needs are met.
If you are looking for a reliable team composed of the best commercial painter Sydney has, we are here to help you. Save money, time, and frustrations while learning why we can make a significant difference with every painting project.
Colour Life Painting is here to help you bring life to your commercial property. Our team is organised and collaborative. We work to exceed your expectations, and complete your project within your set budget and timeline. Contact any of our staff now. Feel free to reach us at 0424 089 747 or send us an email at info@colourlifepainting.com.au
Our commercial painters Sydney are here to offer apt solutions for all your painting needs.
We have the best resources to get your painting task done in the right way and on time.
We have a qualified team of professionals renowned for their high quality of work. We deal with a wide range of projects be it a small office building or even an entire shopping complex. Our flawless work lends life to boring walls and other surfaces.
Commercial Painting Services
Colour Life Painting have experience working on all commercial projects like restaurants and showrooms among other commercial premises. Our commercial painting contractors Sydney offer a wide range of painting services from restoring timberwork, remedial repairs and rendering, ongoing painting maintenance, and color consultation. Our flexible shifts and schedules make it easy for us to collaborate with you and work to suit your schedule, or only when the premise is free.
Our team is well trained on safety at work and we adhere strictly by all OHS legislation. Our commercial painting contractors Sydney are equipped with the best quality tools and together with a passion for delivering outstanding workmanship, is the reason why we are the most preferred option over our competitors.
Commercial Projects
Colour Life Painting cares about the safety of your staff, guests and that of your property, hence we undertake our work with the utmost care for all surroundings and property. For your peace of mind, we hold public liability insurance for $20m, and all our tradesman are suitably qualified to deliver your project.  We have the best methods, systems and processes, which are tailored for your specific project requirements, and our Commercial painting services Sydney cover all types of exterior and interior painting. Expect nothing but commitment and high-quality finishing for your project when you hire our commercial painting services Sydney.

Best Quality
Great Price
Peace of Mind
Complete Satisfaction
Commercial Painters Sydney – Highly-skilled and Experienced Professionals
Do you want to improve the aesthetic of your commercial space? Our commercial painters Sydney are highly experienced and skilled to provide superior commercial painting services that enhance your business's look. We provide expert commercial painting services for business owners and property managers throughout Sydney, regardless of your business size.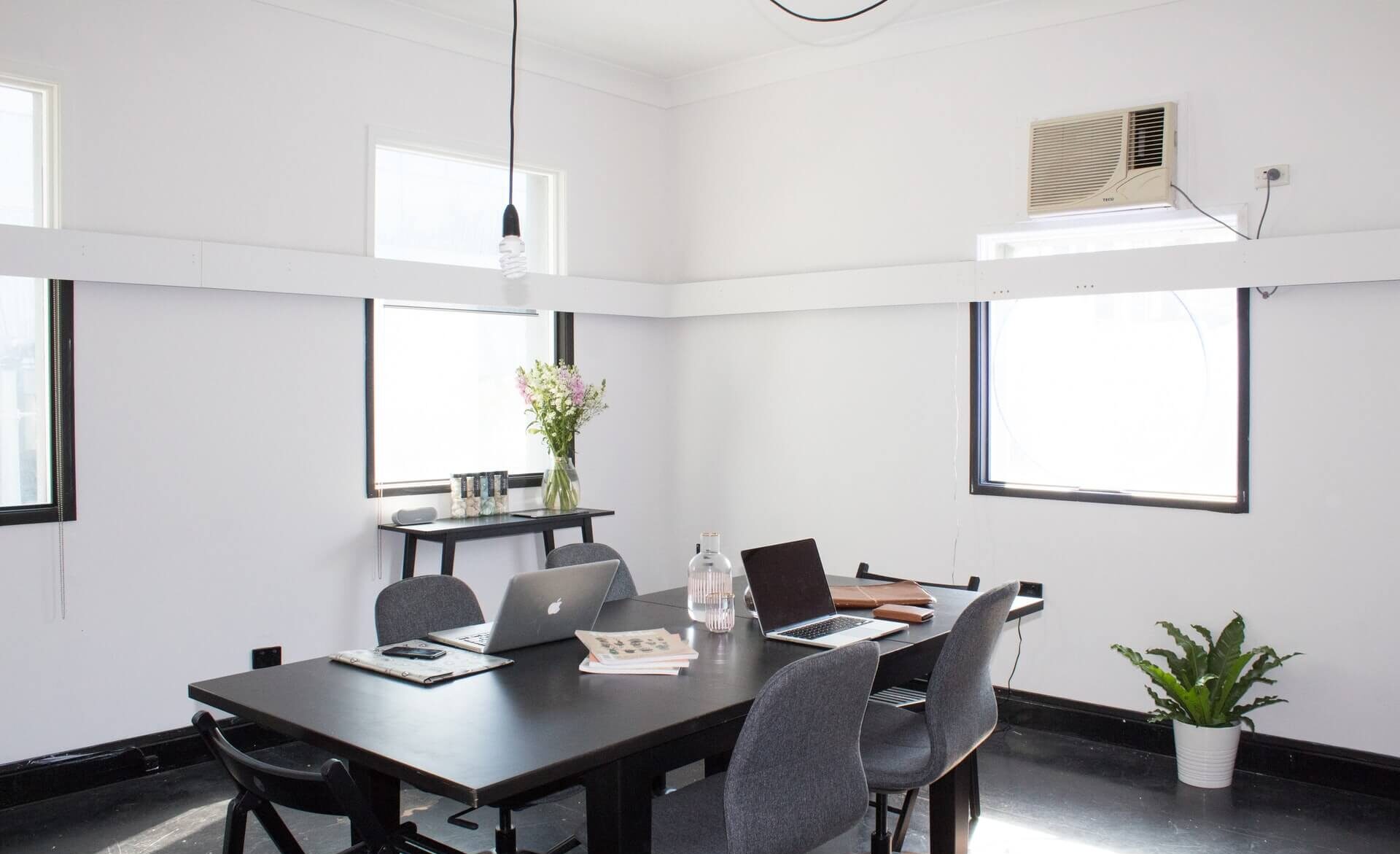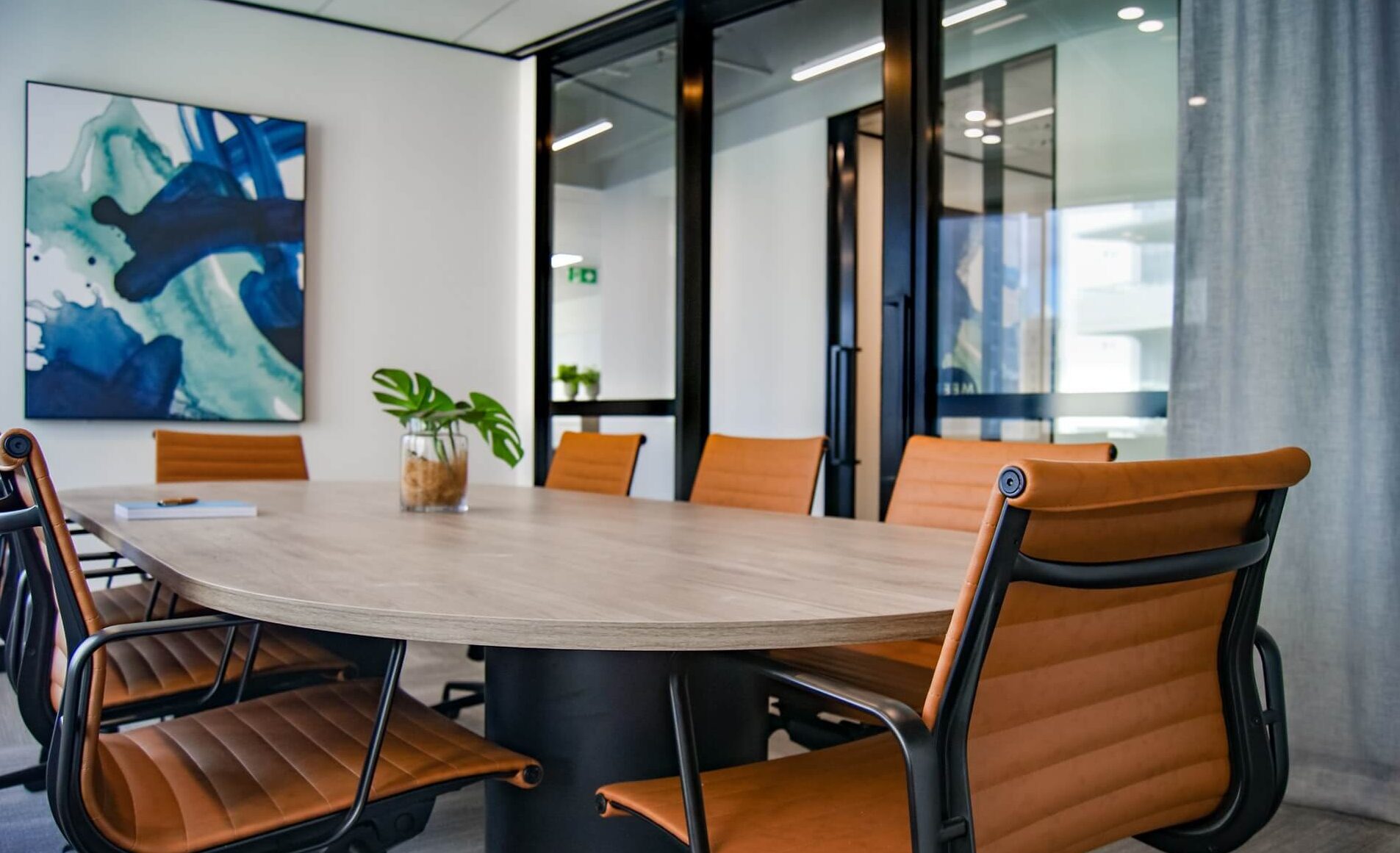 Interior and Exterior Commercial Painting
Looking for commercial painters Sydney to update the look of the lobby or change that old paint spanning the walls of your commercial complex? Do you want us to spruce up the look of your warehouse? Whatever may be your needs, we offer both interior and exterior commercial Painting Sydney that covers every paintable surface of your building. Our painting process is quick, and there is no disruption to your daily work. All our painting services are covered by a 5-year workmanship guarantee, and if there is any paint failure within the given period, we'll return to fix it for you based on the conditions laid on the contract.
Our comprehensive painting services include,
Inspection
Our commercial painters Sydney perform a building inspection before beginning the project to determine what areas need special attention. This inspection helps us identify the extent of the project. We will provide you with a report of what areas are included and what areas require major restoration.
Surface Preparation
Before beginning the project, we will extensively prepare the walls' surface to remove any imperfections and receive the new paint. We also pressure wash and patch holes.
Paint Application
At Colour Life Painting, our painters use low VOC paint for commercial Painting Sydney to reduce the amount of toxic fumes emitted into the atmosphere. We employ the advanced painting techniques available to provide you with the best quality finish and complete your job on time with utmost perfection.
Maintenance
Our painters also provide ongoing care and maintenance services to ensure that our paintwork stays even long after completing the job.
In addition to commercial Painting Sydney, we also additional painting services such as general repair and maintenance of your office building, mould and mildew treatment, pressure washing, and more.
Our painters are experienced and trained to provide a service that captures your business's essence and improves the look of your workspace. No matter the demands of your business' paint job, we can adapt to it and provide you with the best service with a 100% satisfaction guarantee. Reach out to our commercial painting contractors Sydney now, and we will complete your project in one swoop.
Frequently Asked Questions
Did the exterior and interior paint on the buildings change over time?
How long does it take to complete a specific project?
Being a renowned commercial painting contractors in Sydney, we value client satisfaction. With that, we ensure that the project's time frame is agreed upon in the initial stage. The nature of the work required will determine this. If your project is very complex or you own a large property, completing all of the work required may take a little longer. Our commercial painters can work in a highly efficient manner while also not cutting corners that would jeopardise the job's quality. You will receive a detailed timeline from our commercial painting services team for the completion of your project along with your initial consultation. This allows you to see how your entire project will progress.
What type of commercial work do you do?
Why should I choose your company?
At Colour Life Painting, our Commercial painting services Sydney
has a team of the most experienced painters, who offer high quality workmanship and professionalism, with a strong track record in delivering the highest standards in commercial painting projects. We are solutions focused, to make sure that your project is able to completed without stress, and you achieve the desired results the first time round, on time, and within budget.
Oil or Acrylic? Which paint is more environment-friendly?
Do i need to use a special paints for different areas?
Yes, the Colour Life commercial painters Sydney make sure that the most appropriate paints are used for each and every area of your building, both for interior and exterior projects. We know that it is not only the look that it is important, but the right preparation and right paint selection, especially use of correct primers, will determine how long the paint lasts and hold its look for years to come.
What do you use to apply the paint?
Our Commercial painting services Sydney use a variety of methods which range from brushes to rollers to spray for the application of the paints. The paint application method depends on the area to be painted, your comfort and the look and feel you desire. Whatever our application method is, you can be assured of the highest quality finishes.
I'm not sure which colour to choose, can you help?
Yes, of course. Our Colour Life
commercial painting services Sydney
offer you consultation with the best decorators who helps you with the colour selection. We show you the colour combinations that will best suit your buildings, surroundings, aspects, and matches with your proposed decor. We apply samples on the wall before the project starts to make sure you are happy with the colour selection.
Is it necessary to remove all of the old paint before repainting?
No, it is not necessary to get rid of all of the old paint. Prior to painting, any loose, peeling, cracking, or degraded paint should be removed. However, if you want to own a specific area and remove the old paint (such as entryways or front doors), our commercial painting services team will be happy to discuss the process with you.
Why do commercial painting contractors use primer, and when is it required?
Primers are specially designed coatings that are used to prepare various substrates for topcoats of paint. They address specific issues that painters face, such as sealing out moisture, resisting stains and chemicals from within the substrate, and locking down chalky surfaces. In most cases, a full primer coat is not required for substrates with paint adhering to them and are in good condition. Rather, spot priming is done where the surface is bare or where preparation tasks have been completed. However, if a drastic colour change is planned, it is often beneficial to apply a primer coat to help the finish coats cover better.
Is there anything I can do to make my new paint job last longer?
Three things to remember: use only high-quality materials and paints, have your property power washed every few years, and make sure the proper level of preparation is specified and performed on your project.
Will there be any supervision on my project?
Yes, we have a supervisor overseeing every project, who will be on site day to day, to make sure that everything is being completed to achieve our highest standards. The supervisor will communicate with you and your staff regularly throughout the project to make sure you have a clear understanding on how things are progressing, and all your requests are being met by our Colour Life team of commercial painters Sydney. All our supervisors and painters are friendly and you can approach them at any time.
Are the company's employee's drug screened and background checked?
Yes, all our office staff and the
commercial painters Sydney
are drug screened, background checked and random tests are also performed on the employees. We assure you a peace of mind by making sure that all our employees are not under the influence of drug or alcohol.
Does the colour of your office impact productivity?
Yes, studies show that colours not only change the mood but also the productivity in the commercial sector. Green and blue colours improve efficiency and focus, while mellow yellow triggers innovation and optimism. So the Colour Life Painting,
commercial painters Sydney
can help you decorate your workspace to help increase the output and productivity.
Google reviews
David Oxnam

Sam at Colour Life painting is personable and his team professionally delivered a great paint job. Sam was prompt at delivering a competitive quote, and kept me up to date with timing of delivery. I thoroughly recommen... read moreSam at Colour Life painting is personable and his team professionally delivered a great paint job. Sam was prompt at delivering a competitive quote, and kept me up to date with timing of delivery. I thoroughly recommend Colour Life painting

5/13/2021

AJ Franco

Sam and his team of painters (Young, Joseph and Dean) were awesome and we couldn't be happier with the quality of work. The work involved repainting the interior of our 2 storey home. They were professional and easy to... read moreSam and his team of painters (Young, Joseph and Dean) were awesome and we couldn't be happier with the quality of work. The work involved repainting the interior of our 2 storey home. They were professional and easy to deal with all throughout the project. They always started the job on time and were very systematic and orderly as they worked around the home. They ensured all our lighting fixtures and furnitures were well covered before painting and always ended the day cleaning up the area and leaving things in an orderly fashion. Most importantly, we loved their quality of work. They were very meticulous in the edging, ensuring clean corners and edges. They quality controlled their own work, marking areas they needed to come back to and fix. We now plan to have Sam and his team repaint our exterior.

3/20/2021

Lisa Stokan

Sam and his awesome team have just finished rendering and painting the exterior of our 30+ year old home. It was a large job with challenging access. There were 3-4 people on site everyday for a month. They turned up on ... read moreSam and his awesome team have just finished rendering and painting the exterior of our 30+ year old home. It was a large job with challenging access. There were 3-4 people on site everyday for a month. They turned up on time, worked hard and left the site clean and tidy at the end of each day. If the weather interrupted the job they let us know and made up the lost time by working late. They only used premium brand name materials and the workmanship was superb. Everything promised was delivered and any unexpected building faults were repaired with skill and a minimum of fuss. We changed our minds several times during the job and they were always very accommodating, made constructive suggestions and the quotes for extra work were very reasonable. We are extremely happy with the quality of the workmanship and the end result. Our house has been modernized without losing any of its character - a whole new lease of life! The entire team are a delight to have around and they take pride in their work. We would highly recommend Sam (project manager), Young (painting), Danny (rendering) and the rest of their teams for any external painting jobs.

3/04/2021

Bruce Dennett

We have used a number of painters over the years, but we've found the ones we're sticking with. Sam and his team are outstanding: I have never seen more careful painters. They are absolutely meticulous, and courteous. Th... read moreWe have used a number of painters over the years, but we've found the ones we're sticking with. Sam and his team are outstanding: I have never seen more careful painters. They are absolutely meticulous, and courteous. The price was fair, and Sam gives good advice on products and colours. Fantastic service.

2/23/2021

Sherie Harrison

Highly recommend Colour Life Painting. Sam was lovely to deal with, very professional and helpful with the whole process. We had gutters, fascias, and garage doors painted to freshen up our home and it now looks fantasti... read moreHighly recommend Colour Life Painting. Sam was lovely to deal with, very professional and helpful with the whole process. We had gutters, fascias, and garage doors painted to freshen up our home and it now looks fantastic. The team are very professional, some of the best tradesmen we have had at our home. Very happy !!

2/15/2021

Lisa Reeves

I was very impressed by the team at Colour Life. Their work is great quality, they were on-time, tidy and respectful of our home, listened to our requirements and willing to follow up as necessary. Would highly recommend... read moreI was very impressed by the team at Colour Life. Their work is great quality, they were on-time, tidy and respectful of our home, listened to our requirements and willing to follow up as necessary. Would highly recommend.

2/11/2021

Juan Francs

Thank you Sam, it was pleasure dealing with you and your team at Colour Life Painting.The team were professional, tidy and friendly, taking pride in their work to achieve a high quality result on transforming the interio... read moreThank you Sam, it was pleasure dealing with you and your team at Colour Life Painting.The team were professional, tidy and friendly, taking pride in their work to achieve a high quality result on transforming the interior of my son's Federation home (needing a lot of work) into a masterpiece, the quality of their workmanship was outstanding.I have no hesitation in recommending Colour Life Painting.The exterior is Sam's next project for us and we looking forward to working with CLP again.Thanks again Sam and team for your work, it is much appreciated.

1/29/2021

Nick Feeney

This is the second time we have used Colour life Painting. Sam the owner is always a delight to deal with. This time we had internal windows painted and eaves and facia's. The team did a fantastic job as usual. Friendly,... read moreThis is the second time we have used Colour life Painting. Sam the owner is always a delight to deal with. This time we had internal windows painted and eaves and facia's. The team did a fantastic job as usual. Friendly, tidy and always on time. We will definitely use Sam and his team again.

1/15/2021

Susan Greene

Sam and his team painted the interior of the house, and the result was excellent! The professionalism and quality of their work is top notch! Sam was fantastic to deal with, highly responsive!We have since engaged him to... read moreSam and his team painted the interior of the house, and the result was excellent! The professionalism and quality of their work is top notch! Sam was fantastic to deal with, highly responsive!We have since engaged him to paint the exterior, as we were so pleased with the job they did inside!Highly recommend Colour Life Painting!

1/06/2021