Commercial Painting
At Colour Life Painting, our painting professionals have expertise in carrying out all types of commercial projects including offices, showrooms, hotels and office complexes. We know that you have a business to run, so we carry out our work to ensure there is minimal disruption to your business by completing projects on time and to budget.
Our work is carried out with strict compliance to WHS regulations, and we hold public liability insurance of $10M for your peace of mind.
Merits of Hiring Our Experts for Your Commercial Painting Project
So you have built a new office somewhere and you just need it to be painted and decorated according to your style and preference, who do you hire? Getting the right people for the job has always been an uphill task for most people....
Our commercial painters Sydney are here to offer apt solutions for all your painting needs.
We have the best resources to get your painting task done in the right way and on time.
We have a qualified team of professionals renowned for their high quality of work. We deal with a wide range of projects be it a small office building or even an entire shopping complex. Our flawless work lends life to boring walls and other surfaces.
Commercial Painting Services
Colour Life Painting have experience working on all commercial projects like restaurants and showrooms among other commercial premises. Our commercial painting contractors Sydney offer a wide range of painting services from restoring timberwork, remedial repairs and rendering, ongoing painting maintenance, and color consultation. Our flexible shifts and schedules make it easy for us to collaborate with you and work to suit your schedule, or only when the premise is free.
Our team is well trained on safety at work and we adhere strictly by all OHS legislation. Our commercial painting contractors Sydney are equipped with the best quality tools and together with a passion for delivering outstanding workmanship, is the reason why we are the most preferred option over our competitors.
Commercial Projects
Colour Life Painting cares about the safety of your staff, guests and that of your property, hence we undertake our work with the utmost care for all surroundings and property. For your peace of mind, we hold public liability insurance for $20m, and all our tradesman are suitably qualified to deliver your project.  We have the best methods, systems and processes, which are tailored for your specific project requirements, and our Commercial painting services Sydney cover all types of exterior and interior painting. Expect nothing but commitment and high-quality finishing for your project when you hire our commercial painting services Sydney.
Our painting professionals are experienced in carrying commercial projects in the following areas:
– Office space and buildings
– Restaurants
– Hotels and Accommodation
– Aged Care facilities
– Shopping Complexes
– Retail outlets
– Showrooms
Frequently Asked Questions
What type of commercial work do you do?
Why should I choose your company?
At Colour Life Painting, our Commercial painting services Sydney
has a team of the most experienced painters, who offer high quality workmanship and professionalism, with a strong track record in delivering the highest standards in commercial painting projects. We are solutions focused, to make sure that your project is able to completed without stress, and you achieve the desired results the first time round, on time, and within budget.
Oil or Acrylic? Which paint is more environment-friendly?
Do i need to use a special paints for different areas?
Yes, the Colour Life commercial painters Sydney make sure that the most appropriate paints are used for each and every area of your building, both for interior and exterior projects. We know that it is not only the look that it is important, but the right preparation and right paint selection, especially use of correct primers, will determine how long the paint lasts and hold its look for years to come.
What do you use to apply the paint?
Our Commercial painting services Sydney use a variety of methods which range from brushes to rollers to spray for the application of the paints. The paint application method depends on the area to be painted, your comfort and the look and feel you desire. Whatever our application method is, you can be assured of the highest quality finishes.

Best Quality
Great Price
Peace of Mind
Complete Satisfaction
Commercial Painters Sydney – Highly-skilled and Experienced Professionals
Do you want to improve the aesthetic of your commercial space? Our commercial painters Sydney are highly experienced and skilled to provide superior commercial painting services that enhance your business's look. We provide expert commercial painting services for business owners and property managers throughout Sydney, regardless of your business size.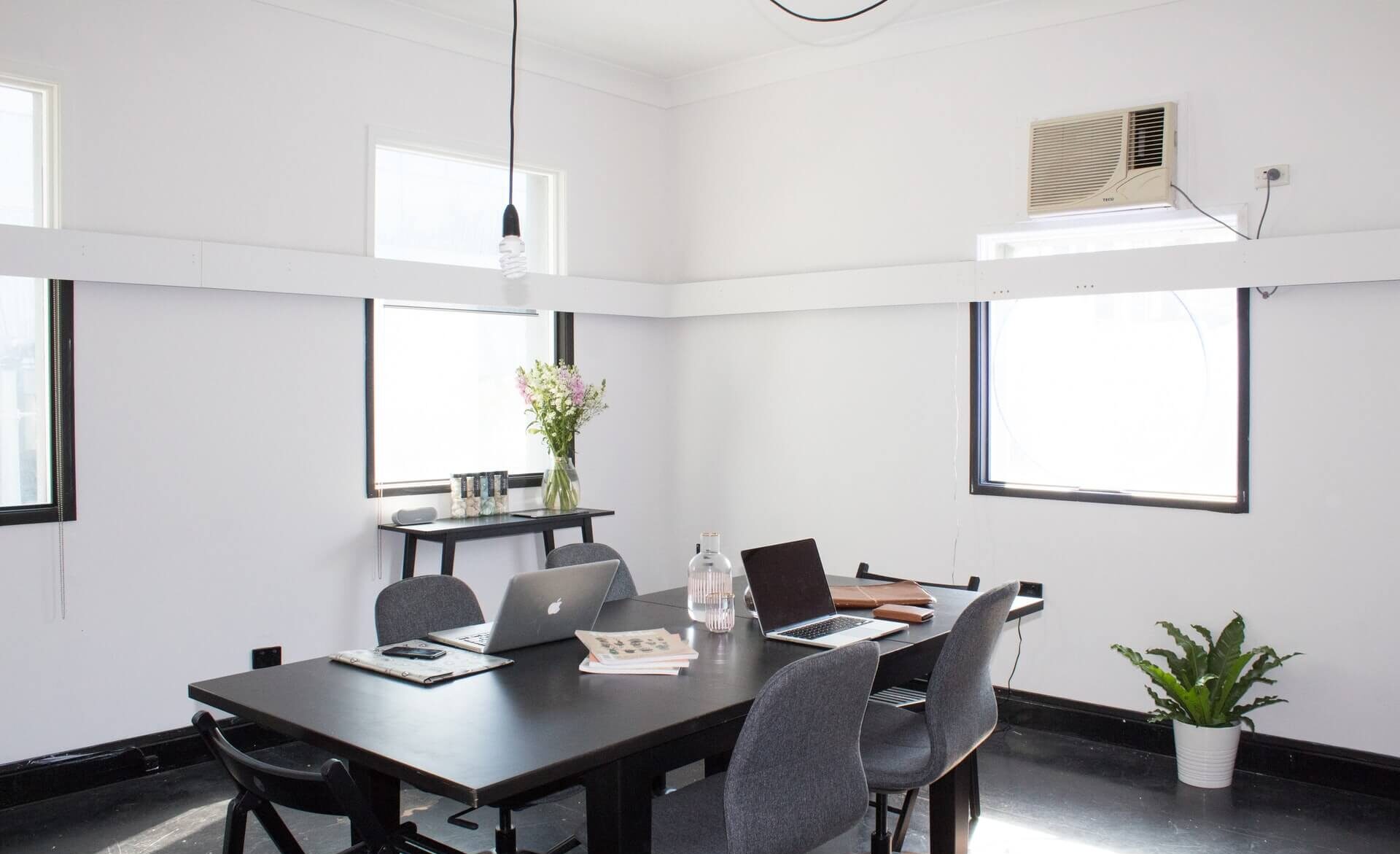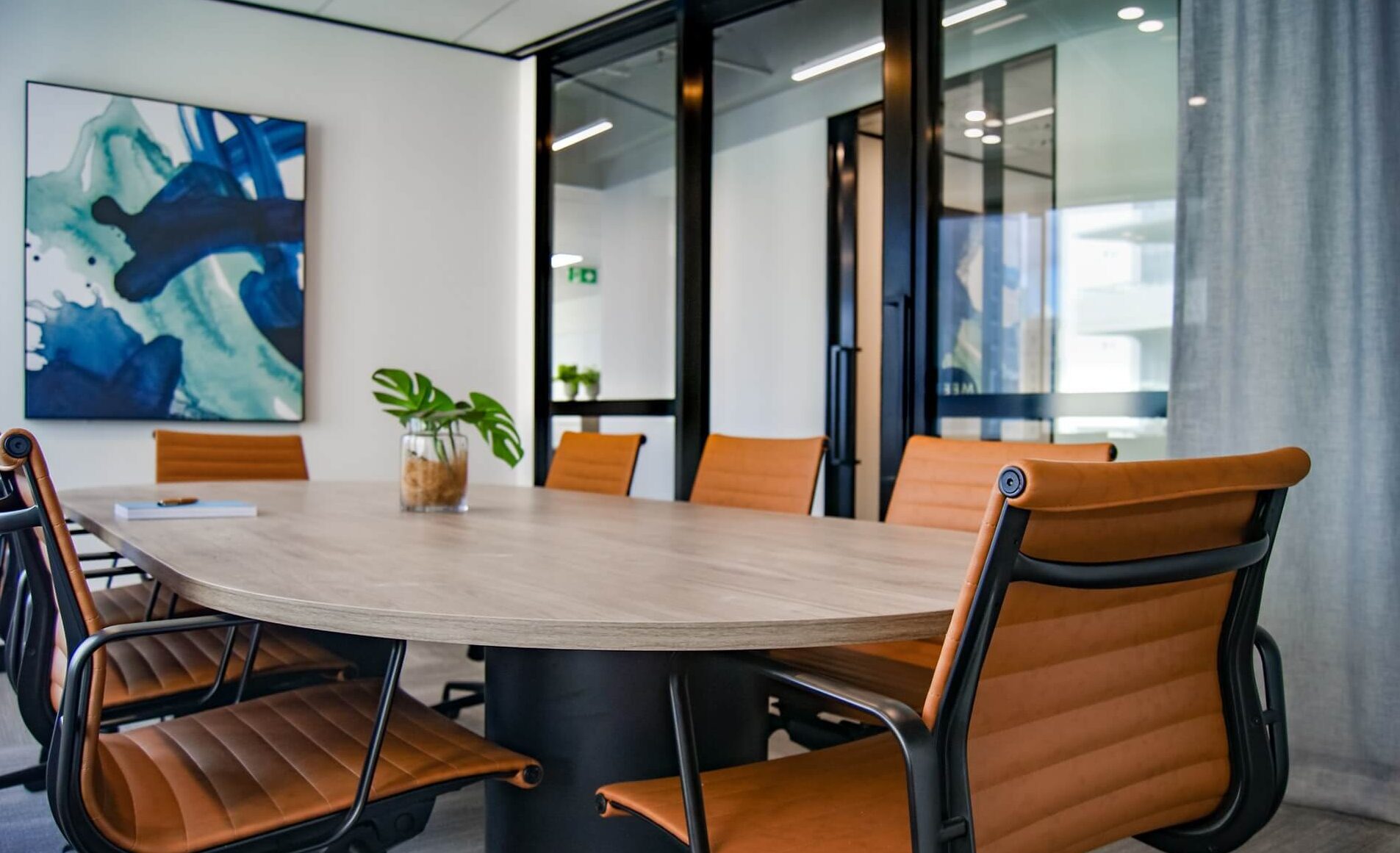 Interior and Exterior Commercial Painting
Looking for commercial painters Sydney to update the look of the lobby or change that old paint spanning the walls of your commercial complex? Do you want us to spruce up the look of your warehouse? Whatever may be your needs, we offer both interior and exterior commercial Painting Sydney that covers every paintable surface of your building. Our painting process is quick, and there is no disruption to your daily work. All our painting services are covered by a 5-year workmanship guarantee, and if there is any paint failure within the given period, we'll return to fix it for you based on the conditions laid on the contract.
Our comprehensive painting services include,
Inspection
Our commercial painters Sydney perform a building inspection before beginning the project to determine what areas need special attention. This inspection helps us identify the extent of the project. We will provide you with a report of what areas are included and what areas require major restoration.
Surface Preparation
Before beginning the project, we will extensively prepare the walls' surface to remove any imperfections and receive the new paint. We also pressure wash and patch holes.
Paint Application
At Colour Life Painting, our painters use low VOC paint for commercial Painting Sydney to reduce the amount of toxic fumes emitted into the atmosphere. We employ the advanced painting techniques available to provide you with the best quality finish and complete your job on time with utmost perfection.
Maintenance
Our painters also provide ongoing care and maintenance services to ensure that our paintwork stays even long after completing the job.
In addition to commercial Painting Sydney, we also additional painting services such as general repair and maintenance of your office building, mould and mildew treatment, pressure washing, and more.
Our painters are experienced and trained to provide a service that captures your business's essence and improves the look of your workspace. No matter the demands of your business' paint job, we can adapt to it and provide you with the best service with a 100% satisfaction guarantee. Reach out to our commercial painting contractors Sydney now, and we will complete your project in one swoop.